Payment is quick, easy & secure and you can choose from various payment methods. From the shopping cart you come to the payment page from which you can choose from the various payment methods. After entering your address details, the available payment methods will be displayed. Sometimes not all options are shown, depending on, for example, a total amount or foreign address. Via our payment provider Buckaroo you pay to Badge Direct BV, the fulfillment partner of the KNVB. The payment can go through Stichting Derden Gelden regarding KNVBshop.nl.
iDEAL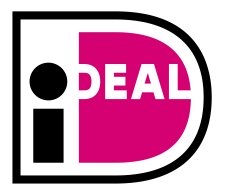 (free of charge)
With iDEAL you can pay online, securely and easily. You pay in the trusted internet banking environment of your own bank. iDEAL offers you a number of advantages over other online payment methods:
You can pay with iDEAL immediately, you don't have to register, download files or create an account.
You can use iDEAL directly if you have an account with ABN AMRO, ASN Bank, ING, Knab, Rabobank, RegioBank, SNS Bank, Triodos Bank or Van Lanschot Bankiers.
iDEAL is easy and fast to use, all payment details are entered for you and you are immediately informed of the successful payment.
You keep constant control and overview on your payment, the iDEAL payment is immediately visible in your account overview.
PayPal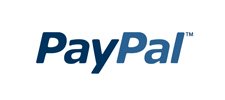 (free of charge)
Paying with PayPal is just a matter of entering your PayPal e-mail address and password to complete your order! Many customers use this payment method for their online orders. In addition, you can also select this option if you do not have a PayPal account. You can easily create your own account and possibly link with your credit card.
Creditcard
(free of charge)
If you choose to pay by credit card, enter your credit card number and card expiration date. Your credit card details are sent via an SSL-secured service (so completely safe!). We accept Eurocard / Mastercard and Visa. The order will be processed immediately after confirmation of payment. Payment is settled via our payment provider Buckaroo. The credit card is charged after delivery of the order.
Riverty (formerly Afterpay)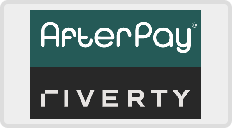 (Pay afterwards, from 18 years and € 0.99 transaction costs)
This payment method gives you the opportunity to see the articles in real life before you proceed to pay. Riverty carries out the entire payment process for KNVBshop. After receiving your order you will receive a payment overview by e-mail within a few days. With the Riverty App you can view and pay for this payment overview, securely and easily from your smartphone. In the online environment My Riverty you can manage your payment overviews from your computer or tablet. Riverty keeps you informed via push notifications & e-mail when a payment overview is ready for you. After receiving your payment overview you have 14 days to pay. Is something going back? Then you only pay for the retained part of your order. To approve your request for payment afterwards, Riverty performs a data check. Riverty has a strict privacy policy as described in its privacy statement. In the unlikely event that your request for payment with Riverty is not authorized, you can of course pay for your order with a different payment method. You can always contact Riverty for questions. For more information, refer to Riverty.
Bancontact MisterCash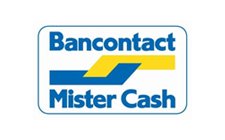 (free of charge)
Pay safely and quickly with Bancontact / Mister Cash. When you choose this payment method, you will be asked for your card number and expiry date. After entering you will be automatically redirected to the trusted site of your bank. Here you will be asked to check the amount and pay with your authentication method. Depending on your bank, that is a card reader or a password.